Hanna Car Wash of Clinton Township Michigan, offers an extensive number of window tinting options. Serving customers in Macomb County. We currently offer the following window tinting packages and options.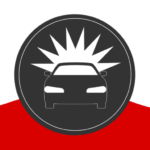 Carbon Film

Carbon window film is constructed with carbon particles, no dyes and no metal materials. This window film rejects more heat than metalized films without interfering with cell and satellite reception.
Enhance the look of your ride and stay cool year-round with Maxpro Carbon Xtreme window film. Carbon Xtreme offers high heat infrared rejection (IR) for long-lasting protection from solar energy.
Limited Lifetime Warranty.
2 front windows – $90

All windows for a car/small suv – $275

All windows for a 4 door truck – $225

All Windows for a large suv – $325

Sun strip two piece – $40

Sun strip one piece – $50

Back Window only Truck – $100 / Car – $125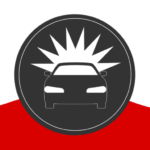 Ceramic Film

Ceramic films do not contain dyes, metals, or carbon particles. Instead, it's made up of tiny, ceramic-based nanoparticles that are invisible to the naked eye – meaning you'll have a cooler experience and a clearer view in your vehicle.
Built to last, nano-ceramic window film is engineered to keep your car interior cool and comfortable – no matter the season or conditions. Achieve a high rejection of solar energy and UVA/UVB rays in non-reflective black Max Cool IR. Limited Lifetime Warranty.
2 front windows – $120

All windows for a car/small suv – $365

All windows for a 4 door truck – $325

All Windows for a large suv – $415

Sun strip two piece – $60

Sun strip one piece – $70

Back Window only Truck – $140 / Car – $165
Tint Removal $15/Window (no back windows)